The Oscar-winning actress, Anne Hathaway has revealed that she regrets using her original name as her famous moniker during an appearance on "The Tonight Show starring Jimmy Fallon". She said that everyone calls me Annie but please feel free to call her anything but Anne.
She also went on to say that the only person who calls her Anne is her mother and she feels it is not a good thing, as the mother does so only when she is mad at her. So whenever anyone calls her with this name, she gets a feeling that they are going to yell at her.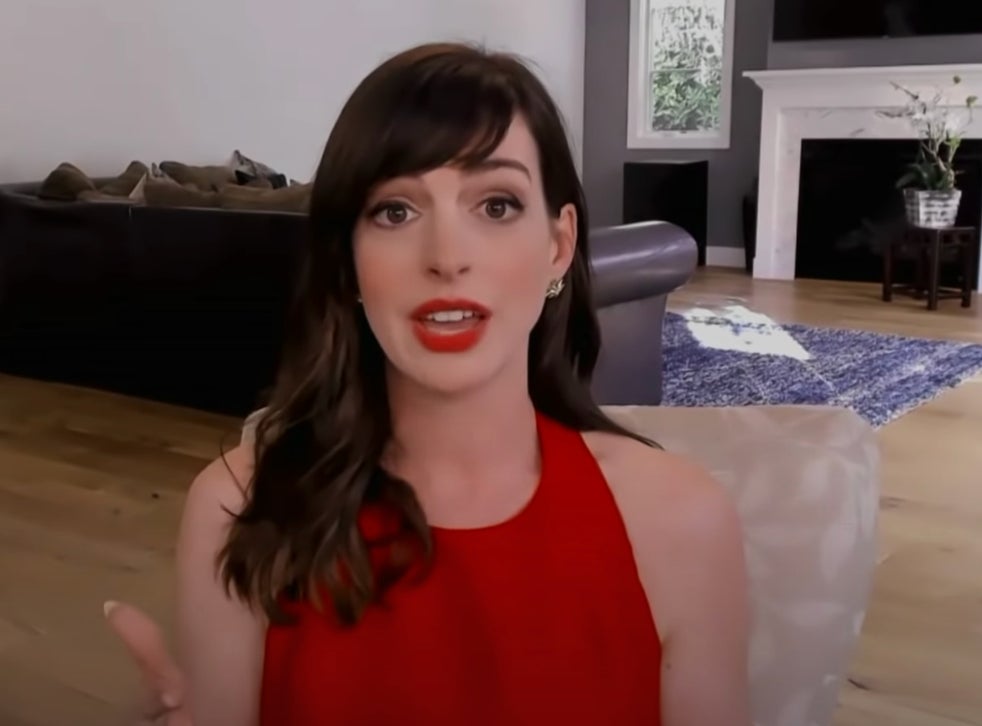 Whenever someone calls her Anne, her immediate response is 'What? What did I do?"
Hathaway's parents had named her after an illustrious predecessor. The very first notable Anne Hathaway was the wife of the famous writer William Shakespeare. Despite, the historic origin of her name, Hathaway still would have gone with a very different stage name, only if she could go back in time.
She recalled when she was 14 years old, she was asked what name she wanted on the screen actors guild card. And back then she decided to have her name on it, without realizing that people would call her by this name for the rest of her life.
The "Locked Down" actress also said that her colleagues and co-stars have been very great about respecting her wishes. She added that people are lovely and that's why they come up with workarounds set as the truth is no one is comfortable to call her Anne.
She says that it doesn't fit. She said that people also call her Miss H or Hath. The Brooklyn-born actress, who came into the limelight through her roles in movies like "The Princess Diaries" and "The Devil Wears Prada" and went on to do movies like "The Dark Knight Rises", "Les Miserables", "Ocean 8" and "The Witches", among many other movies.
Next, she would be seen in HBO Max's "Locked Down", which will be out on Thursday.
Anne Hathaway has approved family turns the "Les Mis" song into a quarantine-themed viral masterpiece.