As summer begins, many are anticipating the 4th of July as the official start of summer but also as a time to stock up on a variety of items. How can we shop around the holidays for the best products? Where can you find discounts?
The information below will help you better prepare for the upcoming 4th of July sales, including when the sales will begin, where to find the biggest savings, and which items are best to buy.
Around mid-June in 2021, we expect to begin sales for the 4th of July. In addition to the ones that started on June 15, others ensued on June 17 and 18. The deals will only get better once the holiday gets closer.
What to Expect From July 4th Sales in 2021
Electronics up to 88% off
Fourth of July sales tend to be dominated by electronics, and 2021 should continue this trend. Despite the discounts, some retailers may not label their events as such. For example, they may call them "summer sales," "anniversary sales" or "clearance sales.".
Shop Newegg, Harman Audio, and JBL during the Fourth of July for electronics sales.
You can save up to 50% at stores like Harman Audio, while JBL may knock off as much as 83% on refurbished headphones during its event. Refurbished cans were available last year for as little as $15, and all the items came with a 1-year JBL warranty.
At the end of June 2020, Newegg hosted a couple of events for those who couldn't wait until the holiday to shop. There was an 88% discount on tons of tech and games during the 48-hour "Big Sale for Those Inside." gaming items, while its semi-annual clearance sale offered up to 60% off car electronics, computer components, phones, video games, and more.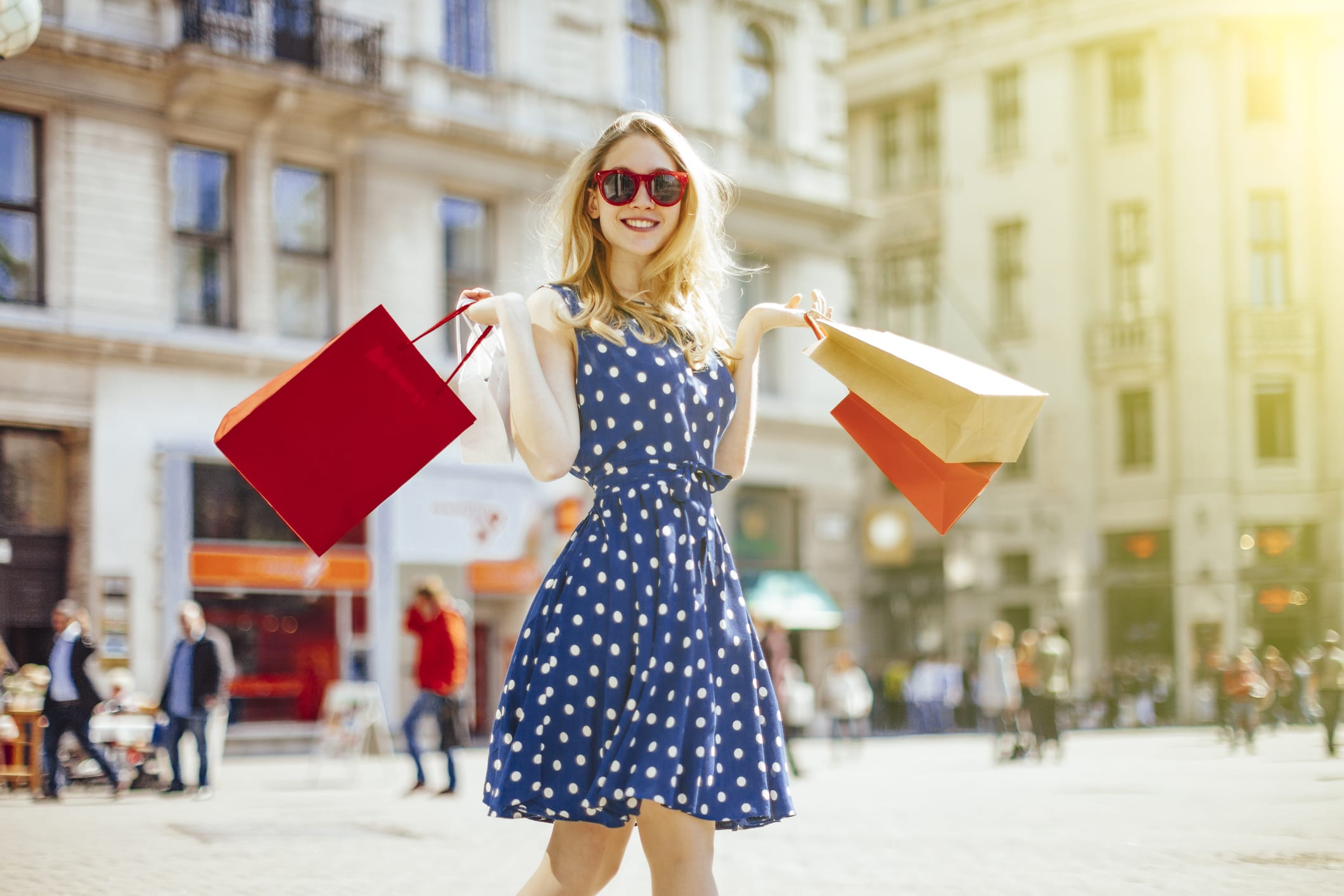 Save Up to 80% on Apparel and Accessories
Almost 39% of all the four-day deals we saw in 2020 were in the clothing category – that isn't a bad number! Besides clothing, shoppers can also find sale items such as shoes and accessories.
Kohl's and similar department stores should offer many opportunities to save. Clothing and shoes, as well as other products, were reduced by up to 75% last year at the retailer. Kohl's Cash was also available as a perk for shoppers, who could earn up to 20% off with a coupon code.
Do you want to know what outdoor brands are out there? You can look forward to Steep & Cheap's 4th of July deals returning this year. Some of the brands the site offered last year had discounts of up to 80%; brands like The North Face, Quiksilver, Patagonia, Prana, and Osprey were among them.
If you're looking for new sneakers, Ecco is offering an extra 40% off sneakers, sandals, dress shoes, boots, and accessories, while Joe's New Balance Outlet may offer up to 71% off. There will be 40% off sitewide at Reebok and other stores.
Today's best sales – quick links
Shop patio furniture for 60 percent off
We usually find the best deals on patio furniture when summer is winding down, so Independence Day sales are not the best time to stock up on patio furniture. You can, however, find decent deals on backyard renovations in July if you want to revamp your space.
There will be huge discounts at retailers such as Wayfair on 4th of July, including patio chairs, rugs, hammocks, and other items.
You can find up to 60% off patio chairs, rugs, hammocks, and benches at retailers like Wayfair. Further, builders like Build.com may take up to 50 percent off patio furniture, decor, fixtures, and improvements. During its 4th of July sale, Target is having a great deal as well. Prior to this, items such as patio furniture were discounted up to 30%.
Shop Outdoor Gear That's Up to 80% Off
Outdoor activities are in high demand over the summer, so it shouldn't be surprising to see July 4th deals on outdoor gear. You can expect Cabela's and other outdoor retail stores to offer discounts of up to 67% during its event. Snowboarding, skiing, and other activities are popular in The House wakeboarding, and biking gear — could once again take up to 80% off. Shoppers can look forward to saving on brands like The North Face, Arc'teryx, Burton, Marmot, and Mountain Hardwear.
Get a 55% discount on large appliances
Have you been thinking about upgrading your washer and dryer or purchasing a brand new kitchen appliance? For these items, the 4th of July sale is an excellent opportunity to save. Many retailers will be offering appliance deals, typically with discounts of around 40%, but some could go even lower.