Sports
Conor McGregor Denies $exual Assault Allegation at NBA Finals

Conor McGregor, the renowned mixed martial artist, has vehemently denied a $exual assault allegation made against him during the NBA Finals. The incident allegedly took place at the Kaseya Center in Florida during Game 4 of the Finals, where McGregor was involved in an altercation with the Miami Heat mascot. Both the Miami Police Department and the NBA franchise are investigating the matter. In this article, we delve into the details surrounding the allegation, the responses from the involved parties, and the ongoing investigation.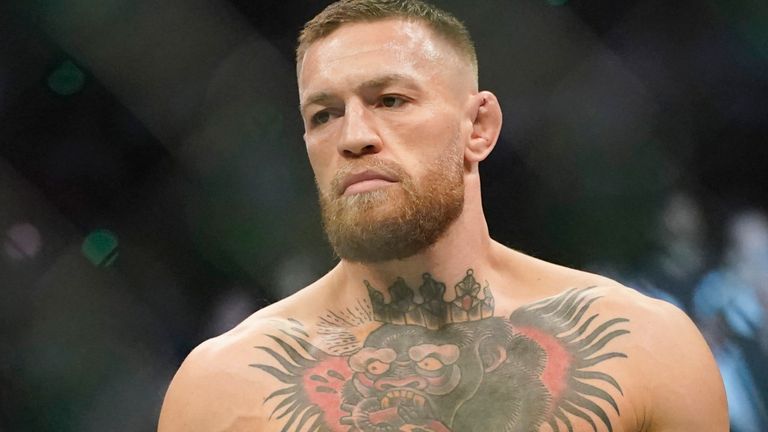 Conor McGregor Denies Allegation of $exual Assault

According to TMZ, a woman claimed that Conor McGregor $exually assaulted her in a bathroom during Game 4 of the NBA Finals. The incident reportedly occurred on June 9 at the Kaseya Center. It is important to note that these are allegations, and no charges have been filed against McGregor at this time. The Miami Police Department's Special Victims Unit is currently investigating the matter.
Responses from McGregor and Authorities

In response to the allegation, conor mcgregor released a statement through his lawyer, Barbara R Llanes, denying the accusations and stating that he will not be intimidated. McGregor maintains that the allegations are false. Meanwhile, the Miami Heat, the NBA franchise associated with the incident, released a statement acknowledging the allegations and confirming that they are conducting a full investigation. They have refrained from further comment until the investigation is complete.
Ongoing Investigation and Potential Impact

According to joe.co,uk, The investigation into the $exual assault allegation involving Conor McGregor is ongoing, and both the Miami Police Department and the NBA franchise are committed to gathering all relevant information. It is crucial to allow the legal process to unfold and reach a fair conclusion before passing judgment.
The outcome of the investigation could have significant implications for McGregor's career. As a high-profile athlete, any legal proceedings or substantiated charges could affect his reputation, endorsements, and potential future fights within the UFC. McGregor recently announced his intention to re-enter the USADA drug-testing pool, signaling his desire to compete in the promotion again. However, UFC president Dana White has acknowledged that nothing is guaranteed when it comes to McGregor's plans.
Personal Update and Conclusion

In a separate development, McGregor made a public appearance on the 'Kelly and Mark' show, where he revealed that he and his partner, Dee Devlin, are expecting their fourth child. This personal news adds a contrasting dimension to the ongoing allegations and investigations surrounding the athlete.
As the investigation unfolds, it is important to respect due process and allow authorities to gather all the facts. The allegations against Conor McGregor should be taken seriously, but it is crucial to await the outcome of the investigation before drawing any conclusions. Only then can a fair judgment be made regarding the impact on McGregor's career and personal life.