In the world of entertainment, celebrities often find themselves under constant scrutiny, with fans and followers eagerly seeking a glimpse into their personal lives. Social media platforms have provided a unique opportunity for fans to directly interact with their favorite stars, and recently, actress Shruti Haasan engaged in a lively Q&A session with her followers on Instagram. Amidst the various questions posed to her, one fan daringly inquired about her alleged habit of smoking pot. Let's delve into Shruti Haasan's response and gain insights into her personal choices.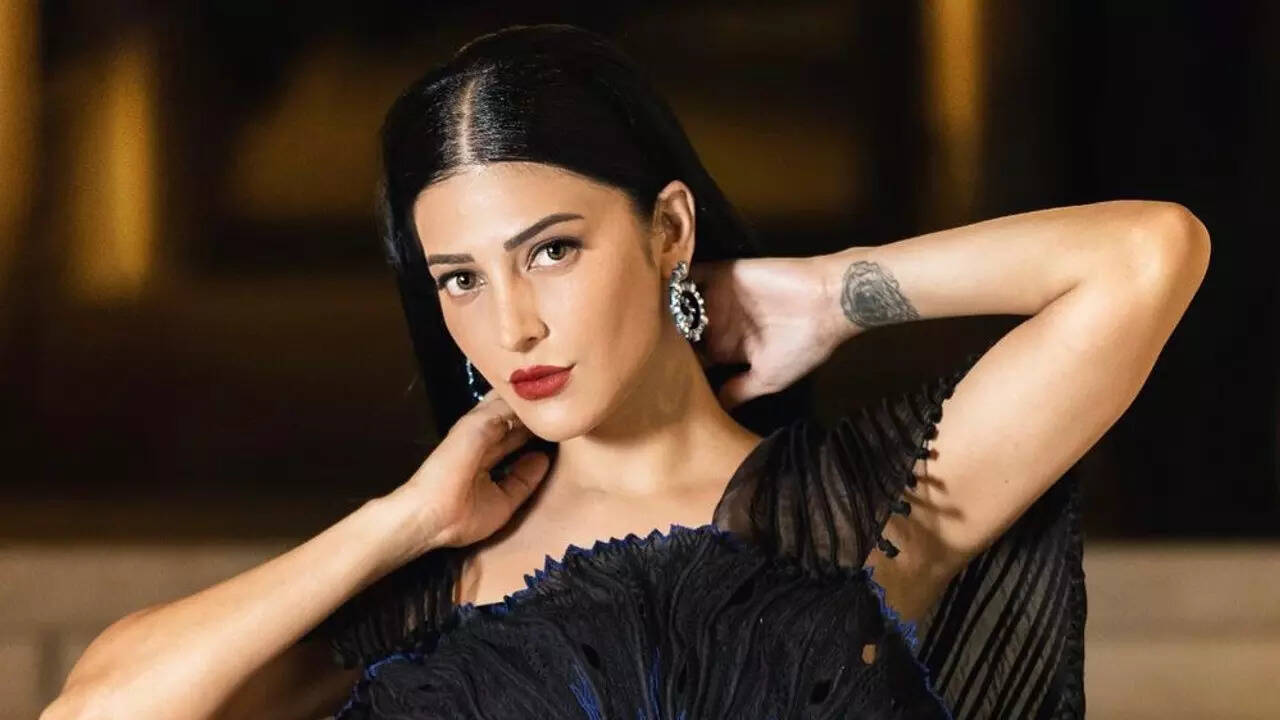 An Unabashed Interaction With Fans
Shruti Haasan, known for her uninhibited candor, took a break from her work schedule to connect with her fans through an Instagram Q&A session. Embracing her fans' curiosity, she invited them to ask her interesting and fun questions. During this engaging interaction,
a follower posed a rather direct query about her potential indulgence in smoking pot. Responding to the fan's curiosity, Shruti Haasan shared a captivating image of herself and addressed the question head-on.
A Candid Admission
Accompanying the fan's inquiry was a photograph of Shruti Haasan, exuding a certain aura of mystique and allure. In response, the actress clarified, "No, I don't. I don't drink either. I lead a sober life, and I am so thankful for it." Her candid admission sheds light on her personal choices,
emphasizing a lifestyle that refrains from substance use. Shruti Haasan's sincerity and openness about her habits exemplify her commitment to a healthier and more balanced existence.
Embracing Sobriety
While the fan's question may have alluded to rumors or speculations, Shruti Haasan's response dispelled any misconceptions. Her declaration of leading a sober life showcases her dedication to maintaining a lifestyle that is devoid of both smoking pot and consuming alcohol.
By embracing sobriety, Shruti Haasan demonstrates her commitment to self-care and responsible decision-making.
A Fan-Centric Approach
As per Pinkvila , Shruti Haasan's Q&A session on Instagram was not solely centered around the question regarding smoking pot. She enthusiastically answered numerous other intriguing questions posed by her fans. Responding in her unabashed manner, she allowed glimpses into her personality and preferences. For instance, when asked if she had ever felt like "eating music,
" Shruti playfully expressed her connection to melodies, stating, "Whenever I hear a good riff, I feel like putting it in my mouth and… Do you know what I mean? You do. That's why you asked me this. Yes, sometimes I love music so much, I feel like eating it." Her playful response highlights her deep appreciation for the art form and her ability to connect with it on a profound level.
The Versatility of Shruti Haasan
Beyond her engaging social media presence, Shruti Haasan consistently proves her mettle in the entertainment industry. Her recent Instagram post announcing her return to music-making after a month exemplifies her multifaceted talent.
Accompanied by a black and white video of herself singing while skillfully playing the piano, she conveys her joy in the creative process. Through this post, Shruti Haasan allows her followers to witness her passion for music and shares her excitement about being back in the studio.
The Future Holds Promise
Looking ahead, Shruti Haasan's fans eagerly anticipate her forthcoming project alongside Prabhas in the Telugu action-thriller film, "Salaar." Directed by the acclaimed Prashant Neel of "KGF" fame, this collaboration marks an exciting milestone in Shruti Haasan's career.
As her fan base continues to grow, her ability to engage and interact with them through platforms like Instagram amplifies her connection with admirers worldwide.