World News
Former Britain Got Talent Contestant Kerri Anne Donaldson Passes Away at 38

The entertainment world was left in shock and sadness as former Britain's Got Talent contestant Kerri-Anne Donaldson passed away at the age of 38. Known for her memorable performance as part of the super-group Kings and Queens on the talent show, Kerri-Anne's untimely death has left her family, friends, and fans devastated. While her cause of death remains unknown, her sister's heartfelt announcement on social media and her own candid blog posts shed light on her personal struggles with self-doubt, anxiety, and financial challenges. Kerri-Anne's remarkable talent and kind-hearted nature will forever be remembered.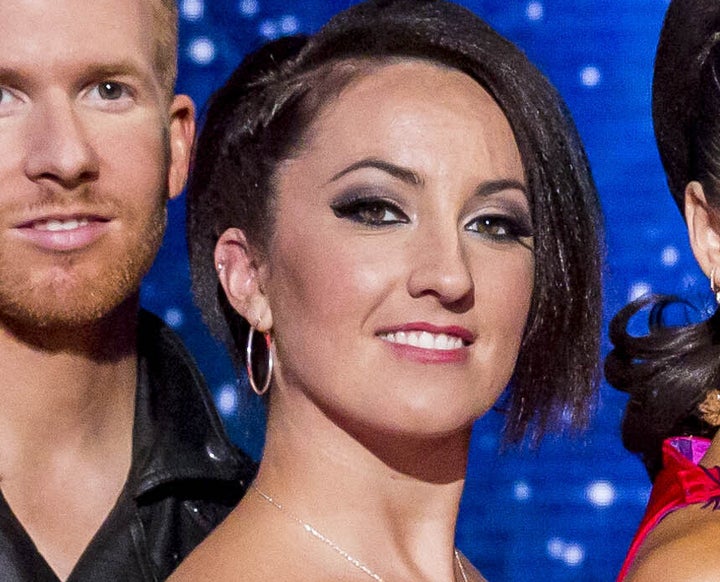 Kerri Anne Donaldson Died

Kerri-Anne Donaldson captured the hearts of millions when she appeared on the eighth series of Britain's Got Talent in 2014. As a member of the super-group Kings and Queens, she showcased her exceptional dance skills and left a lasting impression on both the judges and the audience.
The group, which also included future Strictly Come Dancing professionals Neil and Katya Jones and Kai Widdrington, reached the semi-finals of the competition. Kerri-Anne's passion for dance, creativity, and performance was evident during her time on the show, earning her a special place in the hearts of those who watched her.
A Tragic Loss and Heartfelt Tributes

According to BBC, The news of Kerri-Anne Donaldson's passing has sent shockwaves through the entertainment industry. Her sister, Cara Donaldson, took to social media to share the heartbreaking news and express her deep sorrow. Fellow dancers and friends, including Neil Jones, Amy Dowden, and Joanne Clifton, paid tribute to Kerri-Anne, highlighting her extraordinary talent, kindness, and beautiful soul.
The dance community mourns the loss of one of its brightest stars, whose presence on and off the dance floor touched the lives of many. The outpouring of love and support from colleagues and fans is a testament to the impact Kerri-Anne had during her short but meaningful life.
Candid Reflections on Struggles

In a final blog post published in March of the previous year, Kerri-Anne Donaldson provided a candid glimpse into her personal battles with self-doubt, anxiety, and financial hardships. She revealed that the last two years had challenged her beyond belief, often veering far from the perceived image of a perfect life.
Kerri-Anne spoke of the setbacks she faced in her career, leading to financial difficulties and putting her future aspirations on hold. However, she also emphasized her determination to save herself from dark places and expressed gratitude for the strength she found within herself. Her willingness to open up about her struggles shed light on the realities behind the glossy façade of social media, resonating with many who face similar challenges.
The Legacy of a Dancing Star

Kerri-Anne's legacy as a talented dancer and choreographer will endure in the memories of those who knew her and the fans who were touched by her performances. Her appearance on Britain's Got Talent was just the beginning of her journey in the entertainment industry.
In recent years, she worked as a choreographer on The Masked Singer and performed on Dancing with the Stars Ireland, leaving her mark on international stages. Kerri-Anne's dedication, passion, and infectious spirit will be remembered by her fellow dancers, professionals, and fans alike. Her absence is deeply felt, but her impact on the dance community will continue to inspire future generations.