Travel
Navigating Chaos – NYC Storms Cause Travel Turmoil With Flight Cancellations And Delays
New York City storms have wreaked havoc on travel, causing frustration and inconvenience for thousands of would-be travelers. The recent severe weather conditions have resulted in numerous flight cancellations and delays at the major airports in the region, including Newark Airport, LaGuardia Airport, and John F. Kennedy International Airport. This unprecedented disruption has left passengers stranded and searching for alternative travel arrangements. In this article, we will delve into the details of these storm-related challenges and provide insights on how to navigate through such situations successfully.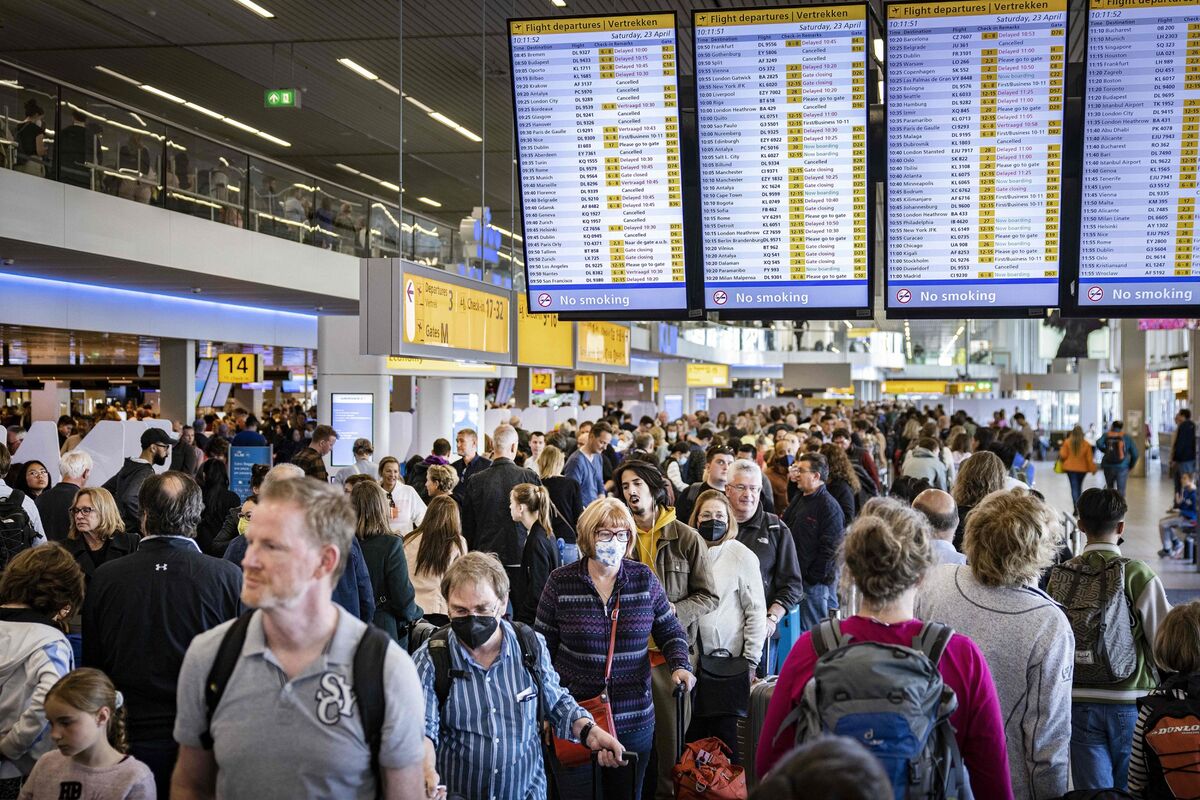 The Impact of Storms on New York City-Area Airports
The storms have taken a toll on air travel, with Newark Airport being one of the most affected. According to FlightAware, 136 departing flights were canceled, and 14 more faced delays at Newark Airport alone. Additionally, more than 180 flights scheduled to land at Newark were also canceled. LaGuardia Airport experienced the cancellation of 65 flights and delays for 18 others, while John F. Kennedy International Airport saw the cancellation of 21 trips and delays for 43 others.
Extensive Disruptions Across the United States
The adverse weather conditions in the Northeast had far-reaching consequences beyond New York City. Across the United States, approximately 1,600 flights were canceled, and an additional 5,800 flights faced delays on Monday, as reported by USA Today. The impact of the storms extended from North Carolina up to the New York-Canada border, with the I-95 corridor from Washington, D.C. to New York being the epicenter of the activity. The severity of the storms, characterized by intermittent rain, thunder, and lightning, created significant challenges for air travel.
Factors Contributing to Travel Hiccups
While storms were the primary cause of disruptions, other factors also contributed to the travel hiccups in the New York area. The Federal Aviation Administration had previously warned passengers about potential difficulties due to a shortage of air traffic controllers. This shortage added an extra layer of complexity to an already challenging situation. Passengers were advised to expect delays and cancellations during their summer travels in the region.
Weather Forecast and Future Implications
As per New York Post , The weather forecast suggests a continued threat of severe storms from North Carolina to the New York-Canada border, with the I-95 corridor being the most vulnerable. The storms are expected to move in a linear pattern from south to north, bringing more heavy rain and potential disruptions. As meteorologist Seth Darling explained, recent storms in New Jersey resulted in flooding, wind damage, and hail. Travelers should remain cautious and stay updated on weather conditions to minimize any potential impact on their plans.
The Passenger Experience: Frustration and Resilience
Stranded passengers have expressed their frustration over the cancellations and delays on social media platforms. Social media has become an outlet for passengers to voice their concerns and share their experiences. Disgruntled travelers have criticized airlines for the lack of communication and the challenges faced in retrieving checked baggage. Videos and images shared by passengers depict long lines and crowded airports, reflecting the chaos caused by the disruptions.
Navigating Through Flight Cancellations and Delays
In situations like these, it is crucial for affected passengers to stay informed and act proactively. Here are some tips to help navigate through flight cancellations and delays:
Stay Connected: Regularly check airline websites, social media accounts, and mobile apps for updates on flight status. Subscribe to text or email notifications for real-time updates.
Contact the Airline: Reach out to the airline's customer service via phone or social media for assistance. They can provide information on alternative flights, rebooking options, or compensation procedures.
Explore Alternate Routes: Consider alternative airports or connecting flights to reach your destination. Flexibility in your travel plans can often lead to quicker resolutions.
Know Your Rights: Familiarize yourself with the airline's policies and passenger rights. Understand the compensation and refund options available to you in case of flight disruptions.
Document Everything: Keep records of all communications, including emails, phone calls, and social media interactions. This documentation may be necessary for any potential claims or reimbursements.
Stay Calm and Patient: While disruptions can be frustrating, maintaining a calm and patient demeanor will help you interact with airline staff more effectively.
Airlines' Efforts to Address the Situation
Airlines are working tirelessly to manage the challenging circumstances and accommodate affected passengers. Despite the magnitude of the disruptions, they are striving to provide solutions and support during this unprecedented period. It is essential to acknowledge the efforts made by airlines to address the situation and assist passengers in reaching their destinations safely.