Neha Kakkar, the renowned singer, has put an end to the speculation surrounding her marriage with singer Rohanpreet Singh. The couple faced rumours of trouble in their relationship, which led to concerns among their fans. However, Neha recently took to Instagram to share affectionate selfies with Rohanpreet, indicating that all is well between them. The heartwarming pictures have provided reassurance to their fans and put an end to the divorce rumours.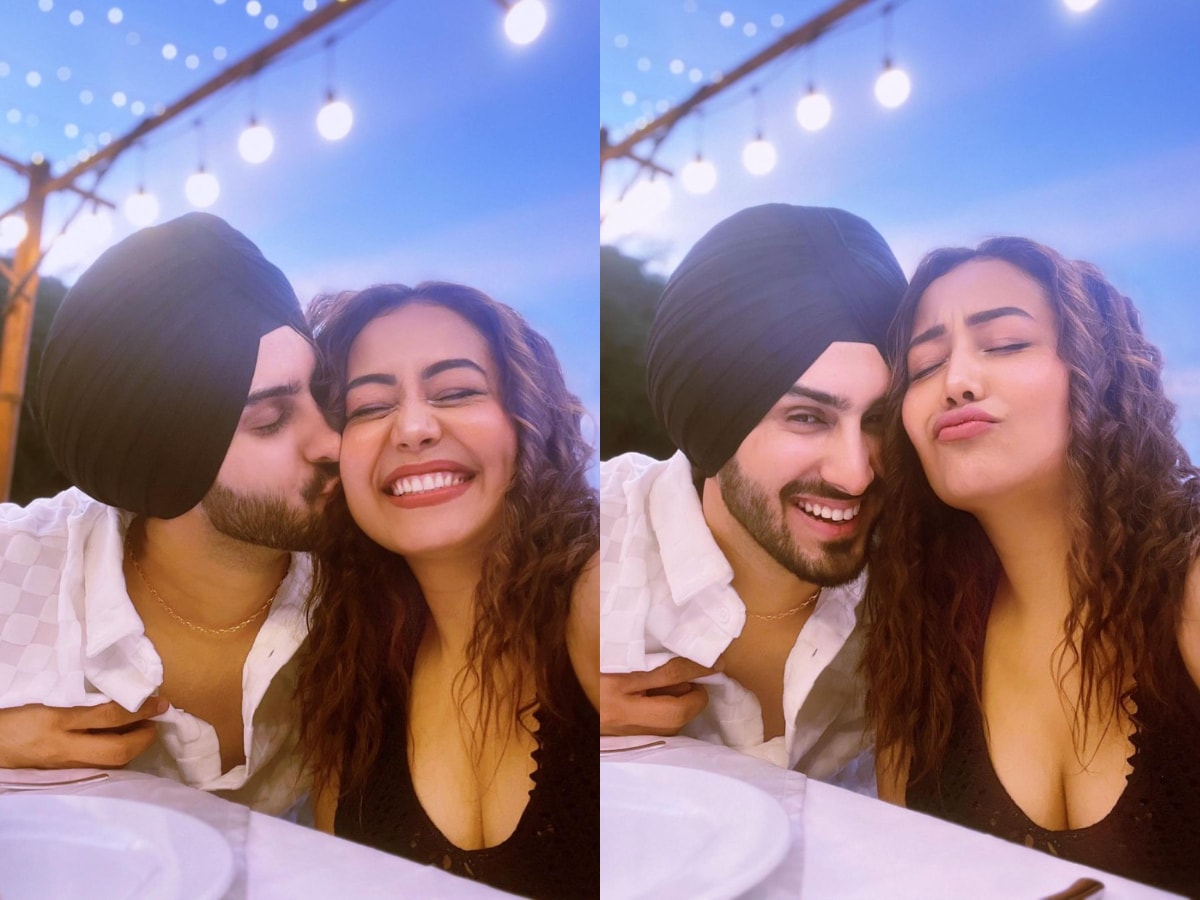 Neha Kakkar's Post Dispelling Rumours
Amidst the divorce rumours, Neha Kakkar shared a series of selfies with Rohanpreet Singh on her Instagram account. The pictures were taken during an evening out, capturing intimate moments between the couple. In one of the photos, Rohanpreet is seen planting a sweet kiss on Neha's cheek. Neha donned a black outfit, while Rohanpreet sported a casual white shirt. Alongside the pictures, Neha wrote, "Back in town from the Best holidays spent with Hubby!! @rohanpreetsingh." Rohanpreet, responding to the post, commented, "What a trip my love!" The sight of the couple together has brought relief to their fans, who expressed their happiness in the comments section.
Concerns during Neha's Birthday Celebrations
According to Hindustimes, Speculations about trouble in Neha and Rohanpreet's marriage initially arose during Neha's birthday celebrations on June 6. Neha shared multiple photos from her birthday parties on Instagram. In the photos, she was seen celebrating with her parents, who had decorated the house and brought gifts for her. However, Rohanpreet was noticeably absent from the pictures. Later, Neha celebrated her big day with friends, including cricketer Yuzvendra Chahal and his wife Dhanashree. Once again, Rohanpreet was missing from the festivities.
Worries escalated when fans noticed that Rohanpreet did not wish Neha or leave any comments on her birthday posts, contrary to their usual display of affection on social media. This further fueled speculation about the state of their marriage.
The Joy of Reassurance
Neha Kakkar and Rohanpreet Singh tied the knot on October 24, 2020, in a grand wedding ceremony. The couple exchanged vows in an Anand Karaj ceremony and later held a traditional Hindu wedding. Their union was celebrated with a lavish reception. Known for their public displays of affection on social media, Neha and Rohanpreet have always been open about their love and admiration for each other.