World News
Ohio Teen's Tragic Murder on Myrtle Beach Trip Unveils Disturbing Details
The shocking murder of an Ohio teenager on a senior trip to Myrtle Beach, South Carolina, has left a community in mourning. Natalie Martin, 18, was allegedly strangled by her ex-boyfriend, Blake Linkous, who then locked himself in a room with her lifeless body for several hours before emerging, having stabbed himself in the chest. The chilling account was revealed by Martin's best friend, Brooklyn Ferrell, who has been in contact with the victim's mother and traumatized friends. The incident has sent shockwaves through the small town of Duncan Falls, Ohio, where Martin and Ferrell grew up together.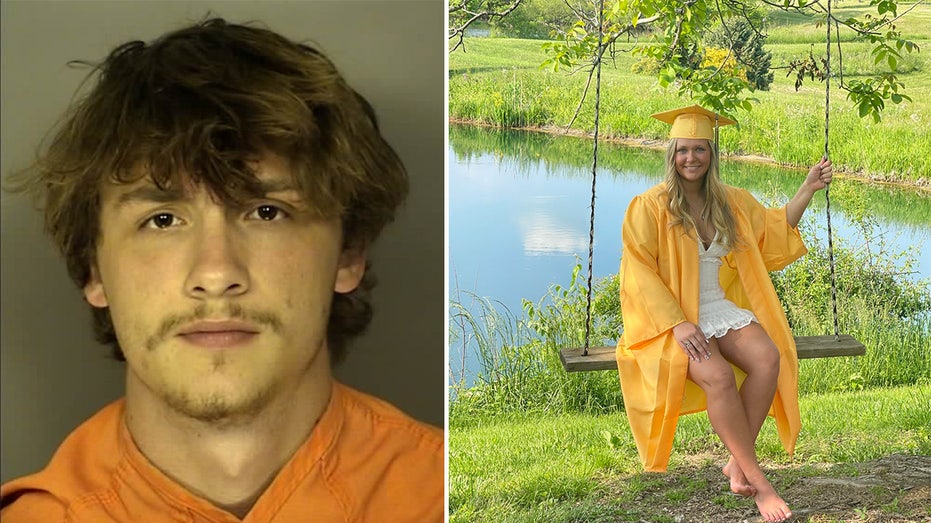 Ohio Teen's Tragic Murder on Myrtle Beach Trip
On June 6, inside a vacation rental on Maison Drive, Martin and Linkous were part of a group of friends celebrating their graduation. The previous day, the ex-couple had a dispute over Martin texting another man, but the issue seemed to be resolved. That night, Martin wasn't feeling well and left the club early with Linkous. Two friends returned to the rental later in the evening and noticed unusual sounds and a locked bedroom door. The group went to sleep, unaware of the tragedy that was unfolding.
The Gruesome Discovery
When Linkous finally emerged from the room the next morning, bleeding and agitated, the friends immediately questioned the whereabouts of Natalie. Two of them entered the bedroom and found her lifeless on the floor. CPR was attempted, but it was too late. Ferrell, who had been Martin's best friend since childhood, vividly recalls the heartbreaking scene and the shock that gripped everyone present.
History of Violence and Strained Relationship
According to New York Post, Ferrell revealed that Linkous had a history of violence, and Martin had endured alleged physical assault by him in the past. Despite the breakup in February and the incident at Linkous' house, he continued to seek reconciliation, frequently messaging Ferrell for advice on how to win Martin back. Ferrell expressed her anger and disbelief, as she had never anticipated that Linkous could escalate to such a horrific act of violence.
Remembering Natalie Martin
Natalie Martin was beloved by her community and known for her vivacious personality. Alongside Ferrell, she had recently graduated from Philo High School, and they had plans for a future in child education. Martin's obituary highlighted her diverse interests, from hunting and fishing to nurturing and caring for children. Her tragic loss has deeply affected the small town, with Ferrell describing the overwhelming grief expressed at Martin's funeral.
Community Support and Mourning
In the wake of this devastating event, the community has rallied around Martin's family. Ferrell initiated a GoFundMe campaign to assist with expenses, which has received an outpouring of support, raising over $32,000. The tragedy has not only shaken the small town but also serves as a reminder of the importance of addressing and preventing domestic violence among young adults.
Legal Proceedings
Blake Linkous was arrested on June 8 and charged with one count of murder. He is currently being held without bond at the J. Reuben Long Detention Center. As the legal process unfolds, the community continues to grapple with the senseless loss of a vibrant young life and the need to confront issues related to domestic violence.