World News
Passengers and Crew Saved from Alaskan Cruise Ship Emergency in Glacier Bay
A cruise ship voyage in the pristine waters of Glacier Bay National Park, Alaska, took a harrowing turn when a small expedition vessel, the Wilderness Discoverer, caught fire. However, in a remarkable display of maritime solidarity, the Sapphire Princess, operated by Princess Cruises, swiftly came to the rescue, ensuring the safety of all onboard.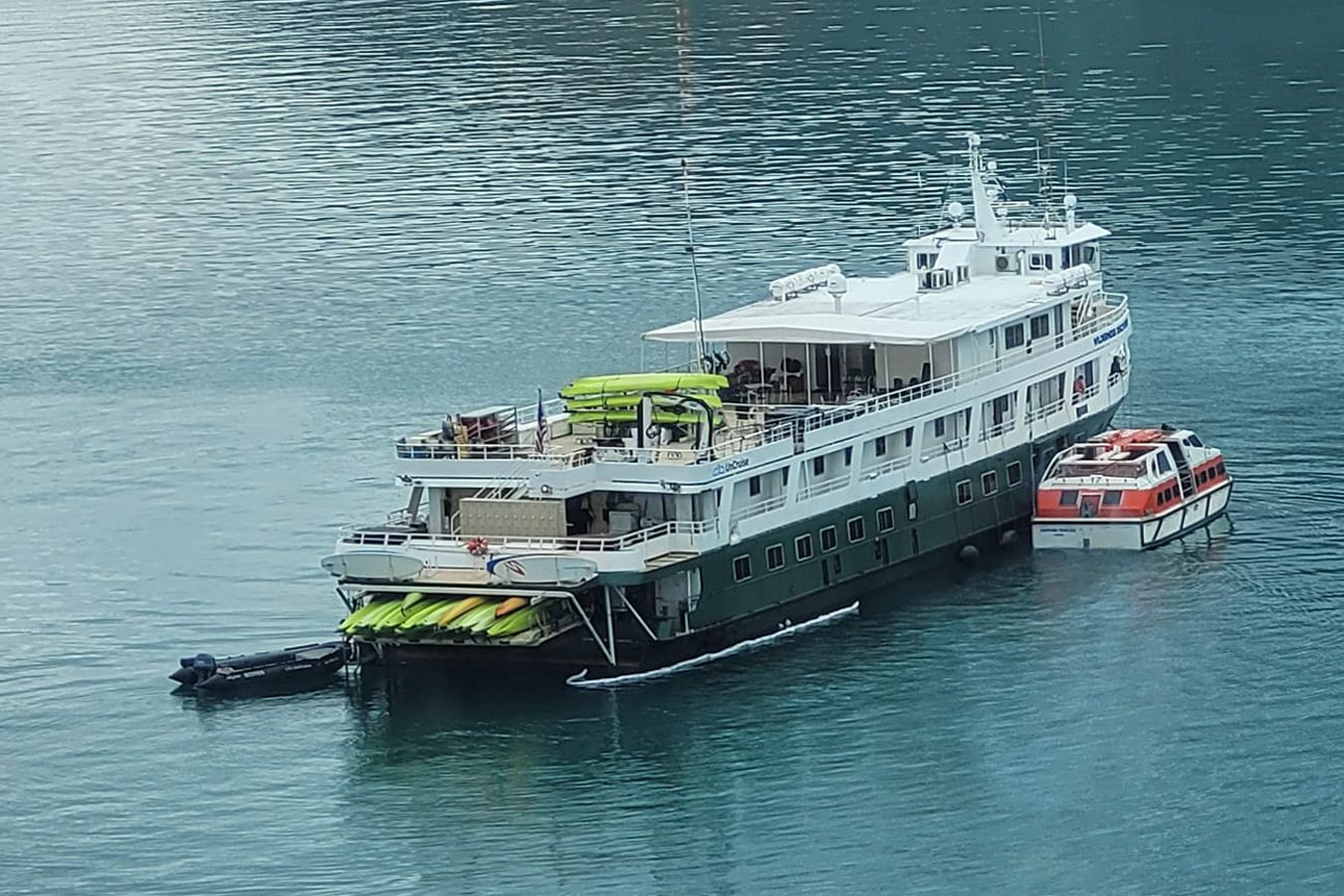 Passengers and Crew Saved from Alaskan Cruise Ship
This article recounts the dramatic events that unfolded and highlights the heroic efforts that led to the successful evacuation of passengers and crew from the stricken vessel. On a fateful morning, the U.S. Coast Guard received a distress call from the Wilderness Discoverer cruise ship around 7:30 a.m. The coast guard immediately activated boat and aircrews, joined by resources from the National Park Service, to respond to the emergency.
Rescue Operation
Thanks to the quick response and coordination between the Sapphire Princess and the emergency services, all 51 passengers and 16 crew members were safely disembarked and transferred to the Sapphire Princess, a large cruise ship that was passing nearby. The primary concern was the safety of everyone involved, and the seamless teamwork between the Sapphire Princess and the stricken vessel facilitated the timely and efficient rescue.
Safety Measures and Support
According to New York Post, UnCruise Adventures, the company that owns the Wilderness Discoverer, confirmed that the fire was contained to the engine room of the 76-passenger vessel.
Although the cause of the fire remains unknown, the crew promptly extinguished it using established emergency protocols and deployed CO2 for the safety of all onboard.
Passenger Care and Resolution
Following the rescue, Princess Cruises and UnCruise Adventures worked in tandem to ensure the well-being and comfort of the affected passengers. Passengers were taken to park headquarters, where arrangements were made for their flights home.
The cruise lines also gathered and transported the guests' belongings to them. In addition, all passengers affected by the incident will receive a full refund, underscoring the commitment of both companies to guest satisfaction.
Ongoing Investigation
As the passengers and crew were safely evacuated, the Wilderness Discoverer remained in the care of 11 crew members who stayed onboard. They were scheduled to rendezvous with the tug boat Taku Wind, which would tow the vessel to Ketchikan for further assessment and investigation.
The cause of the engine room fire is still under investigation, and authorities are diligently working to determine the factors that led to this unfortunate incident.
Maritime Solidarity and SOLAS Regulations
The successful rescue operation serves as a testament to the effectiveness of the Safety of Life at Sea (SOLAS) regulations, which mandate that nearby ships provide assistance in the event of a distress signal.
The crew of the Sapphire Princess, under the capable leadership of Captain Todd McBain, demonstrated swift and effective action in response to the distress call, highlighting the importance of cooperation and support within the maritime community.