Sports
Ray Lewis III, Son of NFL Legend Ray Lewis, Passes Away at 28
The sudden passing of Ray Lewis III, son of NFL Hall of Fame linebacker Ray Lewis, has sent shockwaves through the sports community. At only 28 years old, Ray Lewis III's untimely death has left family, friends, and fans mourning the loss of a young man with immense potential. As details surrounding his passing remain undisclosed, the focus shifts to honoring his memory and celebrating his accomplishments both on and off the football field.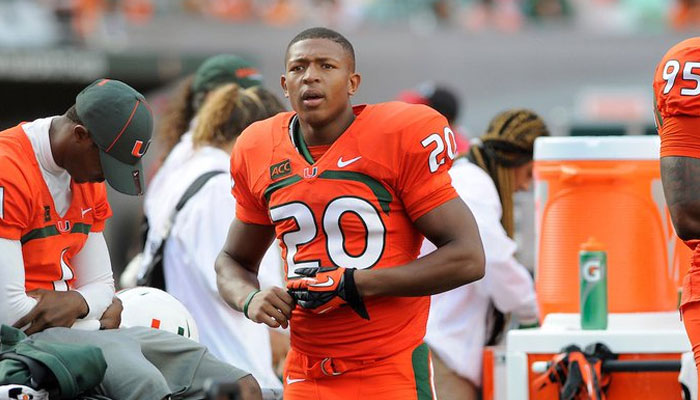 Ray Lewis III's Died
Ray Lewis III was no stranger to the football world, following in the footsteps of his legendary father. He made a name for himself as a talented running back during his high school years at Lake Mary Prep in Florida. In his senior season, he showcased his skills by carrying the ball 190 times for an impressive 1,898 yards and 20 touchdowns.
Continuing his football career at the collegiate level, Ray Lewis III began at his father's alma mater, the University of Miami. However, he later transferred to Coastal Carolina and eventually found a home at Virginia Union. Throughout his college career, he faced challenges and experienced growth as an athlete, garnering respect from his coaches and teammates.
Remembering Ray Lewis III
According to CBS News, Ray Lewis III's passing has left a profound impact on those who knew him. His younger brother, Rashaan, shared a heartfelt tribute on Instagram, expressing his deep love and admiration. Rashaan promised to keep Ray's memory alive, ensuring that his niece would grow up hearing stories about her uncle and emphasizing Ray's role as their guardian angel.
Coaches and teammates who had the privilege of working with Ray Lewis III also expressed their condolences and shared fond memories. Virginia Union's head coach, Diego Ryland, described him as a great young man and an invaluable asset to the university. Mark James, Lewis' coach at Virginia Union, commended his spirit and lion-like approach to the game, emphasizing that Ray would forever be remembered as a Panther.
The Legacy of Ray Lewis III
Despite his young age, Ray Lewis III had already left an indelible mark on the football world. He carried the weight of his father's legacy with grace, carving out his own path and showcasing his talent on the field. While his time in the NFL was yet to come, Ray Lewis III's dedication and passion for the game were evident to all who watched him play.
Beyond football, Ray Lewis III's impact extended to the lives of those around him. He leaves behind a legacy of kindness, resilience, and a sense of familial love. The outpouring of support and condolences from the football community is a testament to the profound influence he had on people's lives.