World News
Renowned Cardiologist Dr. Gaurav Gandhi Passes Away At 41 from Sudden Heart Attack
The medical community in Jamnagar, Gujarat, is grieving the loss of a prominent figure in the field of cardiology, Dr. Gaurav Gandhi. At the age of 41, Dr. Gandhi, known for his exceptional skills and expertise in performing thousands of surgeries, tragically succumbed to a sudden heart attack at his residence.
The unexpected demise of this highly regarded cardiologist has left his family, colleagues, and patients in shock, while also raising concerns due to the atypical nature of his case.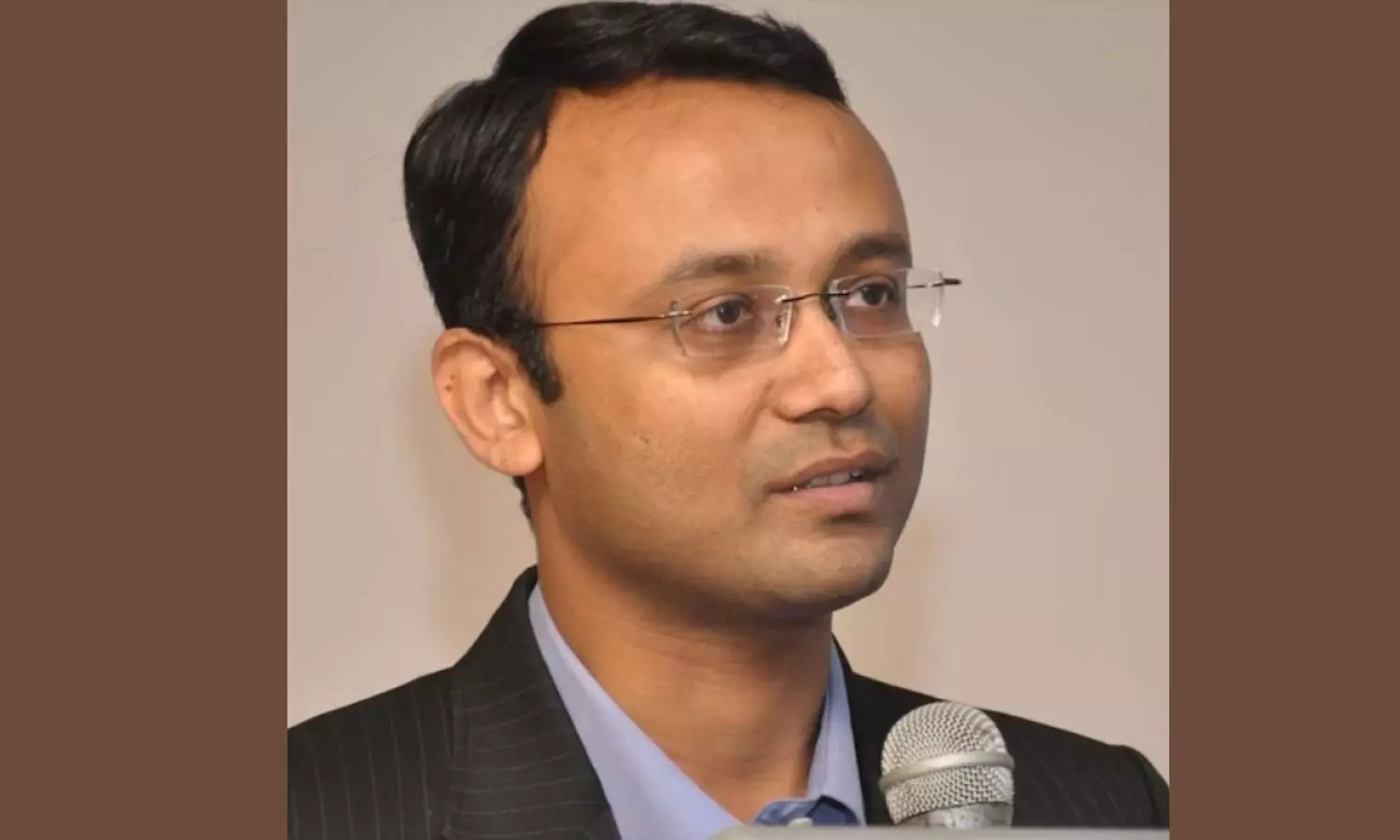 A Life Dedicated To Cardiology
Dr. Gaurav Gandhi's professional career was marked by a commitment to excellence and a deep passion for cardiac care. As a contractual assistant professor at MP Shah Government Medical College, he
diligently taught cardiology and provided critical care to patients in both the outpatient department (OPD) and the hospital. Additionally, he practiced at the renowned Sharda Hospital in Jamnagar, where he gained a reputation for successfully performing numerous heart surgeries.
The Shocking Discovery and Failed Revival Efforts
As per the times of india Dr. Gandhi's family made a devastating discovery when they found him unconscious on the bathroom floor in the early hours of Tuesday morning. Acting swiftly, they called for an ambulance and rushed him to GG Hospital's emergency ward. Despite the dedicated efforts of medical professionals,
including 45 minutes of cardiopulmonary resuscitation (CPR), Dr. Gandhi could not be revived. Clinically, his death is believed to be the result of cardiac arrest, as indicated by faint activity detected on the cardiogram.
The Loss Felt by the Medical Fraternity
The untimely passing of Dr. Gandhi has sent shockwaves throughout the medical community in Jamnagar and beyond. Colleagues and fellow doctors have expressed their deep sorrow over the loss of a brilliant professional who had a significant impact on the field of cardiology.
Dr. H.K. Vasavada of Guru Govindsinh Government Hospital, where Dr. Gandhi had previously worked, praised his surgical prowess and described his death as a profound loss. The medical fraternity mourns the departure of a bright and young doctor, while hoping for his soul to rest in peace.
Remembering Dr. Gaurav Gandhi
Born in 1982, Dr. Gaurav Gandhi left an indelible mark on the field of cardiac surgery during his relatively short but impactful career. His exceptional skills in performing a wide range of angiography procedures and surgeries made him highly respected among peers and patients alike.
The exact cause of his heart attack is yet to be determined, pending the results of a post-mortem examination.
The Atypical Nature of the Case
Dr. Gandhi's sudden and unexpected heart attack has raised concerns, particularly among younger individuals, as he exhibited no apparent symptoms or traditional triggers associated with cardiac events. This unique aspect of his case serves as a reminder that heart attacks can affect anyone, regardless of age or apparent health.
Final Thoughts
The passing of Dr. Gaurav Gandhi, a renowned cardiologist known for his expertise and dedication to his patients, has left a void in the medical community. His untimely death has evoked an outpouring of grief and tributes from those who knew him.
As his family, colleagues, and patients mourn the loss of a skilled professional, the atypical nature of his heart attack serves as a stark reminder of the importance of heart health awareness and the need for continued research in the field of cardiology. Dr. Gandhi's contributions will be remembered, and his legacy will continue to inspire future generations of medical professionals.