Celebrity News
Tragic Car Accident Claims The Life Of Malayalam Actor Kollam Sudhi
In a devastating incident that shocked the entertainment industry, popular South Indian actor Kollam Sudhi lost his life in a car accident. The incident occurred in Kaipamangalam during the early hours of Monday morning. Alongside Sudhi, three other artists who were traveling with him also suffered injuries in the collision with a truck. The entire entertainment fraternity, as well as his countless fans, mourn the untimely demise of this talented actor.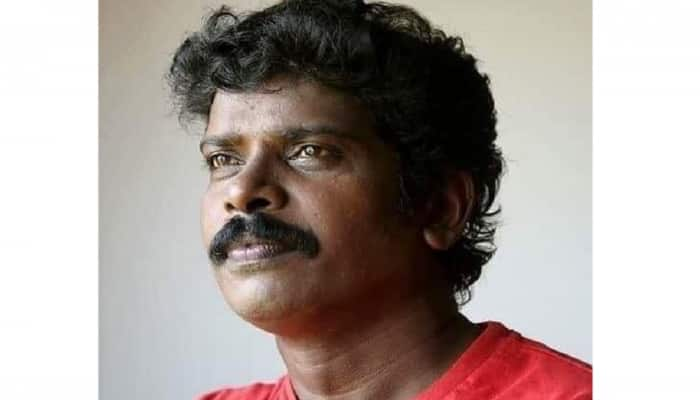 Kollam Sudhi
According to the police, the fatal accident took place at 4:30 AM when the car carrying Kollam Sudhi (39) along with Ullas Aroor, Binu Adimali, and Mahesh collided head-on with a truck in Kaipamangalam. Prompt medical assistance was provided,
And all the individuals involved were rushed to the hospital. However, despite efforts to save him, Sudhi succumbed to a severe head injury. The other three artists are currently receiving medical treatment and are expected to recover.
A Versatile Talent
Kollam Sudhi, widely recognized for his remarkable mimicry skills, initially gained popularity for his mimicry of actor Jagadeesh. His ability to impersonate various personalities endeared him to audiences across Kerala.
However, Sudhi's talent extended beyond mimicry, as he showcased his acting prowess on both the small and silver screens. Sudhi made his movie debut with the 2015 film "Kanthari" and went on to captivate audiences with his performances in movies like "Kattappanayile Hrithik Roshan"
And "Keshu Ee Veedinte Nadhan." While his filmography was still blossoming, Sudhi had already left an indelible mark on the Malayalam film industry. Moreover, his entry into the popular television show "Star Magic" further elevated his status, making him a household name among Malayalam TV viewers.
Grief And Condolences
According to ZEE News, The news of Kollam Sudhi's tragic demise has left the film and television fraternity in a state of deep sorrow. Fans and colleagues have taken to social media platforms to express their grief and pay heartfelt tributes to the talented actor.
Sudhi's Passing And Legacy
Kerala Chief Minister Pinarayi Vijayan also extended his condolences, highlighting the loss suffered by the industry and the state. The sudden and untimely demise of Kollam Sudhi has created a void in the entertainment world that will be difficult to fill.
His unique talent, infectious energy, and ability to entertain will be remembered by all who were fortunate enough to witness his performances. Sudhi's contribution to the film and television industry will continue to inspire aspiring artists for years to come.
As the investigation into the car accident continues, it serves as a tragic reminder of the importance of road safety and the need for vigilance while traveling. The loss of Kollam Sudhi is a poignant reminder of how fragile life can be and the importance of cherishing every moment.
In this time of immense grief, our thoughts and prayers go out to Kollam Sudhi's family, friends, and fans, as they come to terms with the tragic loss of this exceptional talent. May his soul rest in peace.