World News
Two Americans Found Dead at Hotel in Mexico's Baja California Sur

In a devastating incident, two Americans were found dead in their hotel room in the seaside community of El Pescadero, located in Mexico's Baja California Sur state. The tragedy, which occurred on Tuesday, has raised concerns about the safety and proper maintenance of gas systems in the region. This article explores the details surrounding the incident and sheds light on previous cases highlighting the importance of proper gas line installations and precautions.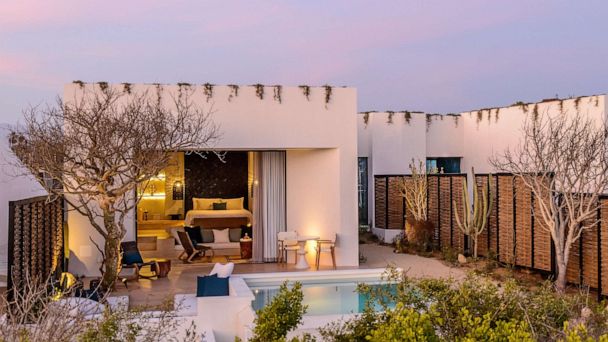 Two Americans Found Dead

According to local police, the unfortunate incident took place in El Pescadero, situated between the popular destinations of Todos Santos and Los Cabos. Authorities responded to a report of two unconscious Americans in their hotel room, but unfortunately, they were already deceased upon the arrival of paramedics. The suspected cause of death is believed to be inhalation of gas, which has been linked to previous cases of carbon monoxide poisoning in Mexico.
Concerns of Gas-related Incidents

According to CBS, Mexico has seen several cases of deaths due to poisoning by carbon monoxide and other gases. Improperly vented or leaky water heaters and stoves often produce these hazardous gases, posing a serious risk to residents and tourists alike. In October, a similar incident occurred when three U.S. citizens were found dead in a rented apartment in Mexico City. Post-mortem examinations suggested carbon monoxide poisoning as the cause of death, highlighting the urgent need for proper gas line installations, ventilation, and monitoring devices in the country.
Past Incidents

Tragically, gas-related incidents resulting in fatalities have occurred in different parts of Mexico. In 2018, an American couple and their two children lost their lives in Tulum, south of Playa del Carmen, due to a gas leak in their rented condominium. The inspection following the incident revealed a lack of maintenance or outdated equipment as potential causes of the leak. Similarly, in 2010, a gas line explosion at a hotel in Playa del Carmen claimed the lives of five Canadian tourists and two Mexicans. The gas line, which was improperly installed or maintained, led to a catastrophic explosion triggered by a spark from an electric switch or plug.
Ongoing Safety Concerns

These unfortunate incidents shed light on the importance of prioritizing safety measures and adhering to proper gas line installation and maintenance protocols. In Mexico, the lack of adequate installations, vents, and monitoring devices has been a recurring issue. Addressing these concerns is crucial to prevent future tragedies and ensure the well-being of residents and visitors.
Separate Homicide Case

In an unrelated case in the Caribbean coast resort of Playa del Carmen, prosecutors recently announced that three men would stand trial on homicide charges for the killing of an Italian woman at a restaurant. While this case is unrelated to the gas-related incidents, it underscores the need for continuous efforts to maintain safety and security in tourist destinations.