The world of Indian cinema mourns the loss of one of its brightest stars as veteran actress Sulochana Latkar passed away at the age of 94 in Mumbai. With a career spanning over six decades, she made an indelible mark in both Marathi and Hindi cinema, captivating audiences with her remarkable talent and versatility. Known for her memorable performances and portrayal of strong characters, Latkar leaves behind a rich legacy that will forever be cherished. As the industry bids farewell to this iconic actress, it is a time to reflect on her extraordinary journey and the significant contributions she made to the world of Indian cinema.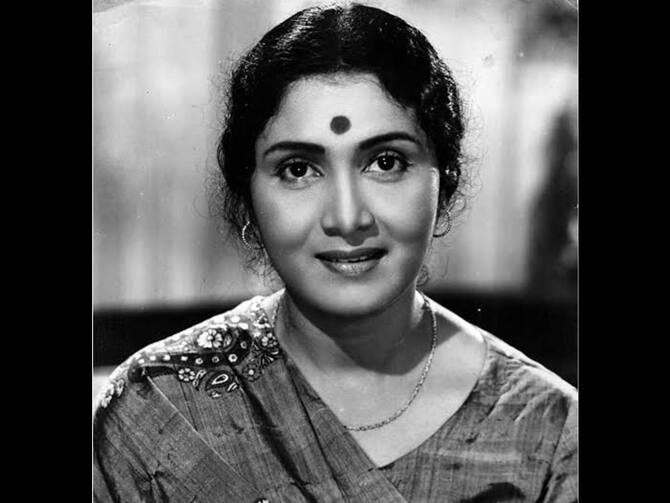 Image Source – ABP NEWS
Sulochana Latkar
Sulochana Latkar embarked on her acting career in the 1940s, capturing hearts with her exceptional talent and captivating screen presence. She went on to star in over 250 films, leaving an indelible mark in both Marathi and Hindi cinema. With notable roles in movies such as "Sasurvas," "Vahinichya Bangdya," and "Dhakti Jau" in Marathi, and "Aaye Din Bahar Ke," "Gora Aur Kala," "Devar," "Talaash," and "Azaad" in Hindi, she showcased her versatility and acting prowess. Latkar became known for her on-screen portrayal of the quintessential mother figure, sharing the screen with leading stars of the 1960s, 1970s, and 1980s.
A Stellar Legacy
Sulochana Latkar's contribution to Indian cinema goes beyond her remarkable acting skills. She became a symbol of strength and innocence, capturing the hearts of audiences across generations. Her performances in blockbuster hits like "Heera," "Reshma Aur Shera," "Jaani Dushman," and "Jab Pyar Kisise Hota Hai" resonated with viewers, earning her a special place in their hearts. Latkar's ability to bring depth and authenticity to her characters left an indelible impression on the film industry. She was not only a respected artist but also a beloved figure who portrayed the essence of motherhood on screen.
A Loss Felt Throughout the Industry
According to NDTV, The news of Sulochana Latkar's demise has sent shockwaves through the Indian film industry. Her passing marks the end of a glorious era in both Marathi and Hindi cinema. Politicians, actors, and industry stalwarts have expressed their condolences and paid tribute to the legendary actress. Sharad Pawar, the Nationalist Congress Party chief, acknowledged her strength and innocence, emphasizing her contributions to Indian cinema. Maharashtra Chief Minister Eknath Shinde described her as a motherly figure with deep connections in both the Marathi and Hindi film industries.
A Lasting Legacy
Sulochana Latkar's influence on Indian cinema will continue to resonate for years to come. Her portrayal of diverse characters showcased her versatility and talent. In recognition of her significant contributions, she was honored with the prestigious Padma Shri award in 1999. Latkar's impact extends beyond her films; she leaves behind a legacy of excellence and an inspiration for future generations of actors. As her last rites are held at the Shivaji Park crematorium in Dadar, friends, family, and fans bid farewell to this iconic actress, cherishing her memory and the immeasurable impact she made on Indian cinema.