Sports
Cristiano Ronaldo 's Dedication To Portugal – A Remarkable Journey Of 200 International Appearances
Cristiano Ronaldo, the football legend, is set to mark a historic milestone in his career as he prepares to make his 200th international appearance for Portugal in the Euro 2024 qualifying match against Iceland. With an illustrious career spanning over two decades, Ronaldo has become an icon in the world of football, captivating fans worldwide with his exceptional skills, dedication, and unwavering commitment to his country.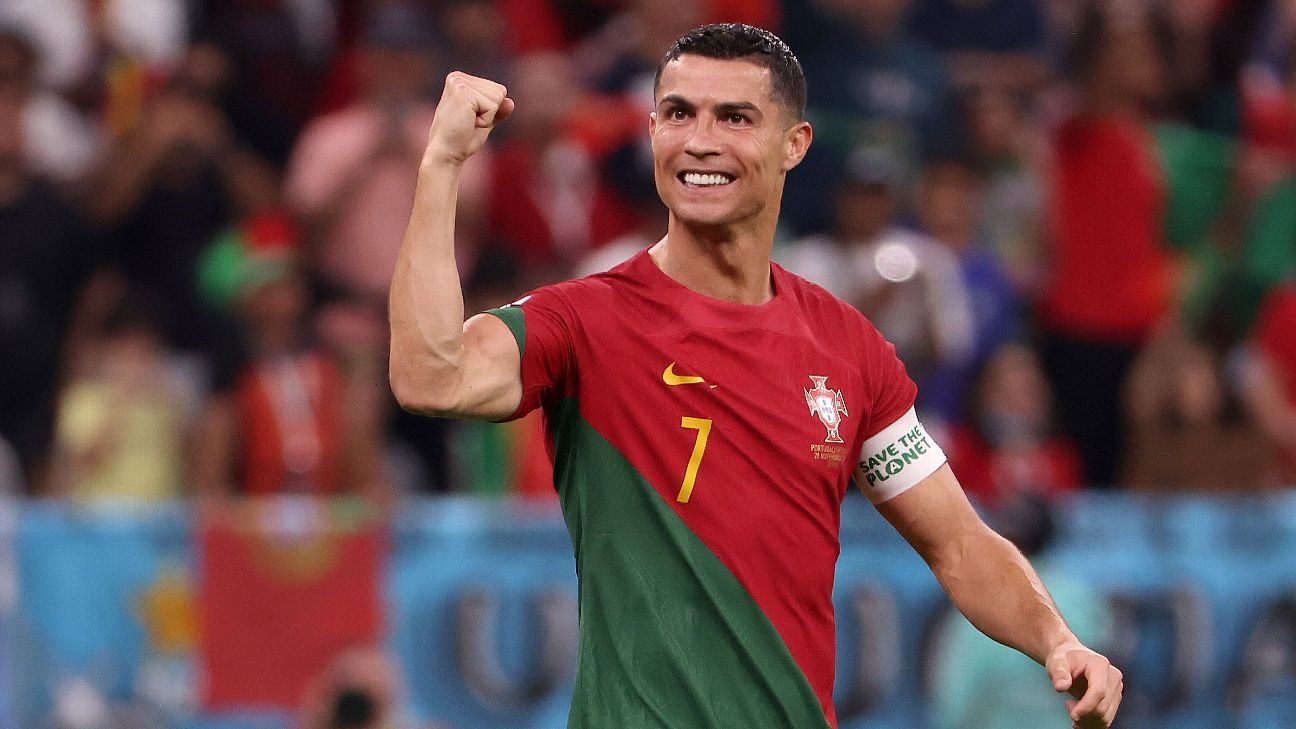 A Record-Breaking Journey
At the age of 38, Cristiano Ronaldo has already secured his place in history by surpassing the previous men's international record with his 197th cap earned in a match against Liechtenstein in March. This achievement showcases the remarkable longevity and consistency of Ronaldo's career, cementing his status as one of the greatest players to grace the game.
In a press conference held in Reykjavik ahead of the momentous match, Ronaldo expressed his deep-rooted passion for representing Portugal on the international stage. He stated, "I will never give up coming here (to the Portugal national team), because it's always a dream.
Reaching 200 international matches isn't for just anyone; it shows the love I have for my country and my team." These words exemplify the profound emotional connection Ronaldo shares with his nation and the pride he takes in wearing the Portuguese jersey.
The Pursuit of Excellence
Under the guidance of Portugal coach Roberto Martinez, Ronaldo has continued to shine, scoring four goals in three games. While he was unable to find the net in the recent 3-0 victory over Bosnia and Herzegovina, the match against Iceland presents an opportunity for Ronaldo to mark his 200th
international appearance with a spectacular goal. As the all-time leading men's international scorer with an astonishing 122 goals, Ronaldo's dedication, talent, and hunger for success are unparalleled.
As per NDTV , Ronaldo's pursuit of excellence goes beyond personal achievements. His relentless drive to perform at the highest level serves as motivation for the entire team. He humbly states, "I'm not chasing records; they're chasing me. I'm happy because it's part of my motivation to continue at the highest level with the team.
It's something I never thought I'd accomplish." These words encapsulate Ronaldo's unwavering commitment to his craft and his unwavering desire to push boundaries and exceed expectations.
A Source of Pride for Portuguese Football
The significance of Ronaldo's achievement is not lost on his peers and football enthusiasts around the world. Roberto Martinez, the former Belgium boss and current Portugal coach, expressed his admiration for the footballer, emphasizing the uniqueness of reaching 200 international matches. Martinez asserts,
"A player reaching 200 matches—that's unique. It's a source of pride for Portuguese football." Ronaldo's contributions to the national team have not only brought immense joy to fans but have also elevated the status of Portuguese football on the global stage.
The Road to Euro 2024
Portugal's dominance in the Euro 2024 qualifying campaign is undeniable. With an impressive record of 13 goals scored without reply in three consecutive victories, they are poised to secure their place in next year's tournament held in Germany. Ronaldo's leadership and on-field prowess have undoubtedly played a significant role in the team's success, inspiring his teammates and instilling a winning mentality.
As the journey to Euro 2024 continues, the world eagerly anticipates witnessing Ronaldo's 200th international appearance and the incredible feats that will follow. His impact on the game extends far beyond the pitch, as his remarkable achievements inspire aspiring footballers globally, igniting dreams and shaping the future of the sport.