World News
Florida Woman Charged with Neighbor Shooting and History of Harassment
In a tragic incident that has shocked the community of Ocala, Florida, a white woman has been charged with manslaughter following the fatal shooting of her Black neighbor. Susan Louise Lorincz, 58, now faces serious charges, including manslaughter with a firearm, culpable negligence, battery, and assault. This heartbreaking event has brought to light a disturbing pattern of harassment towards area children and residents, shedding light on a troubling history of racial animosity and hostility.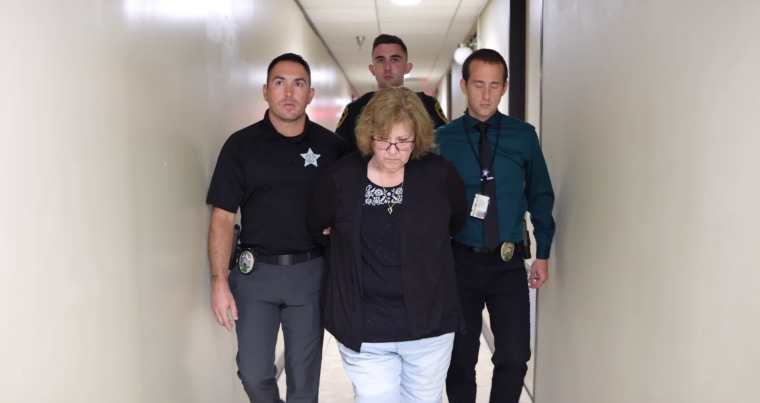 Florida Woman Charged with Neighbor Shooting
The incident occurred when Ajike "AJ" Owens, a 35-year-old mother of four, approached Lorincz's home to address a dispute. The Marion County Sheriff's Office reported that Lorincz shot Owens through her front door, resulting in her untimely death. Disturbingly, at least two of Owens' children witnessed the tragic shooting, leaving them traumatized and devastated.
A History of Harassment
Following the incident, neighbors began recounting instances of harassment they had experienced at the hands of Lorincz. Lorincz had a record of targeting and harassing area children, often using racial slurs against them. Residents recall incidents where Lorincz would record their children, taunt them with slurs, call the police on them, and even wave guns at them.
Phyllis Wills, a long-time resident of the neighborhood, stated that Lorincz had a problem with children simply being children. She described how Lorincz would verbally abuse the children, resorting to derogatory language and racial slurs. Wills further revealed that Lorincz would record the children's activities, blast loud music, and honk her horn for extended periods, all in an attempt to agitate and intimidate them.
Similar accounts were shared by Sharna Mozell, another resident in the neighborhood. Mozell detailed how Lorincz would constantly record the children, flick them off, and hurl insults at them. The harassment escalated to the point where Lorincz would call the police on the children for simply playing in the neighborhood. The children would often return home, telling their parents, "Mama, Karen called the police on us today," referring to Lorincz as a "Karen," a derogatory term for a white woman who harasses people of color.
The Impact and Aftermath
As Per NBC, The tragic shooting of Ajike Owens has left the community in shock and mourning. Owens, a loving mother of four, was known for her kindness and her role as a vigilant protector of her neighbors. Civil rights attorney Ben Crump, who is representing the Owens family, expressed concerns over the pace of the investigation and called for justice to be served.
Franklyn Colon, a neighbor who witnessed the aftermath of the shooting, described the devastating scene when he realized Owens had been shot. He immediately performed CPR while waiting for emergency services to arrive. The incident has left the community grappling with grief and searching for answers.
Moving Forward: Seeking Justice and Healing
The shooting of Ajike Owens has ignited conversations about racial tensions, harassment, and the need for community unity. Calls for justice have grown louder, with demands for a thorough investigation into the circumstances surrounding the shooting and the past incidents of harassment by Lorincz.
Community members and advocates are emphasizing the importance of fostering understanding, empathy, and respect within neighborhoods. Efforts are underway to strengthen community bonds, promote tolerance, and ensure the safety and well-being of all residents, especially children.