Trending
Former Trump Aide Walt Nauta Indicted in Classified Documents Case
The unsealing of an indictment by the Justice Department has brought former President Donald Trump and his aide, Walt Nauta, into the spotlight. The indictment includes 37 counts against Trump related to sensitive documents, with Nauta named as a co-conspirator. This article explores the background of Walt Nauta and his alleged involvement in the case.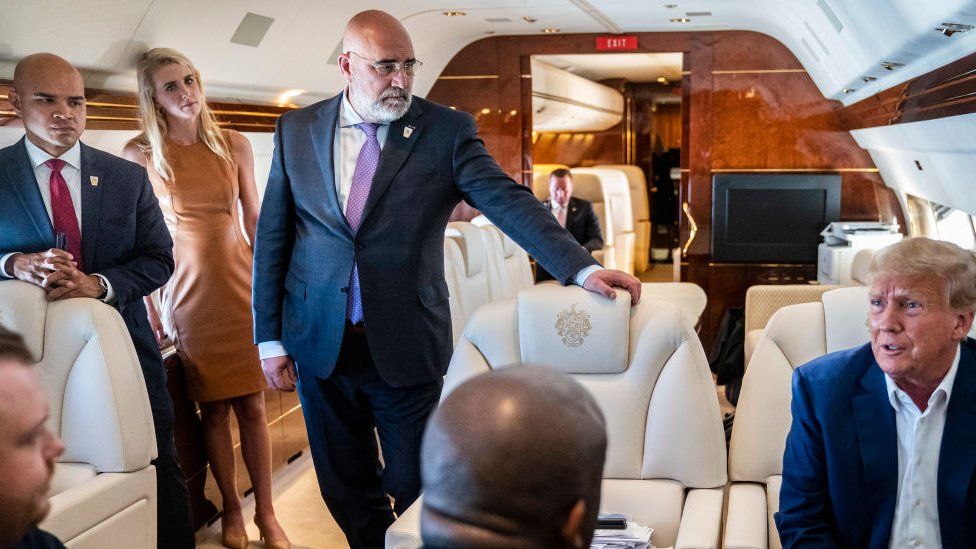 Walt Nauta
Waltine Torre Nauta, known as Walt Nauta, hails from Guam and enlisted in the Navy in 2001. He served as part of the Presidential Food Service in Washington, D.C. from 2012 to 2021, ultimately retiring as a senior chief, according to his service record. Trump praised Nauta as a "wonderful man" in a post on his social media platform, Truth Social, noting that Nauta served in the White House and later became his personal aide.
Nauta's Alleged Role in the Case
The indictment reveals that Nauta worked closely with Trump as his valet, a position similar to that of a personal assistant or "body man." He would have been involved in various aspects of Trump's daily activities both in the White House and during travel, continuing to serve him after his presidency.
According to the indictment, as preparations were made for Trump to leave the White House, Trump and his staff, including Nauta, packed items, including boxes allegedly containing hundreds of classified documents. These boxes were transported from the White House to Trump's Mar-a-Lago residence and golf club in Florida.
The indictment further alleges that Nauta, along with other employees, moved the boxes within Mar-a-Lago multiple times, even sharing photos of toppled boxes. Some boxes were reportedly loaded into Nauta's car and subsequently transferred to a truck that transported them to the National Archives (NARA).
The indictment asserts that Trump instructed Nauta to move the boxes of documents to conceal them from his attorney, the FBI, and the grand jury. CBS News reported that security camera footage from Mar-a-Lago captured Nauta handling the boxes.
False Statements and Representations
According to BBC, In addition to the conspiracy charges, Nauta is accused of making false statements during an FBI interview in May 2022. The indictment alleges that he falsely claimed to be unaware of the boxes being brought to Trump's residence for review before they were given to NARA. Nauta is also accused of lying about his knowledge of the number of boxes loaded onto the truck for transport to NARA and whether the boxes were stored in a secure location.
The Indictment's Final Count
Nauta's name appears in several of the 37 counts listed in the indictment. The final count states that he knowingly and willfully made a materially false, fictitious, and fraudulent statement and representation during a voluntary FBI interview conducted as part of a federal criminal investigation.