Celebrity News
Friends Star Paxton Whitehead, Passes Away At 85, remembered for 'extraordinary' acting and bringing smiles.
In a heart-wrenching turn of events, the entertainment industry mourns the loss of an exceptional actor and beloved individual, Paxton Whitehead, who passed away at the age of 85. Known for his remarkable performances on both stage and screen, Whitehead captivated audiences with his unparalleled talent and infectious charisma. Today, we pay tribute to this theatre veteran, celebrating his extraordinary contributions to the world of entertainment and the countless smiles he brought to the faces of those who had the pleasure of crossing paths with him.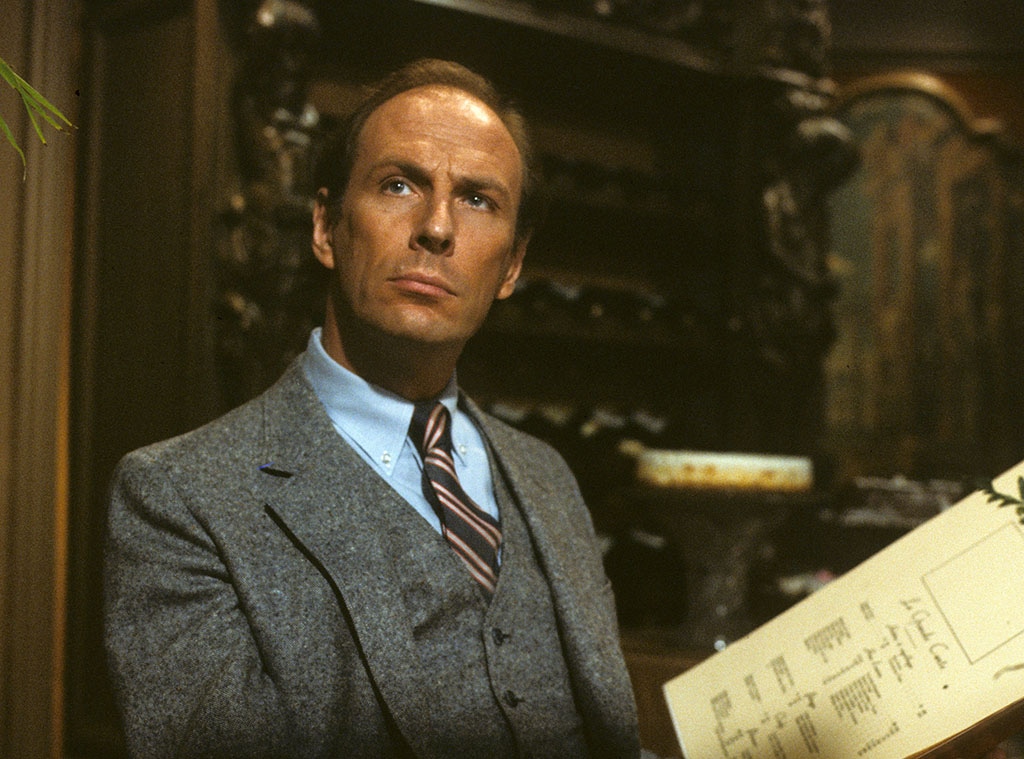 A Stalwart of Broadway and The Small Screen
Paxton Whitehead's illustrious career spanned decades, leaving an indelible mark on the world of acting. While he gained significant recognition for his role as Mr. Waltham, Rachel Green's boss at Bloomingdale's in the hit series Friends, his theatrical accomplishments were equally remarkable. Hailing from East Malling and Larkfield in Kent, Whitehead graced the Broadway stage numerous times, enthralling audiences with his captivating performances.
One of his most memorable roles was Pellinore in the 1980 revival of Lerner & Loewe's Camelot, for which he received a Tony nomination. He also enchanted audiences as Sherlock Holmes in The Crucifer of Blood, starring alongside the talented Glenn Close. Whitehead's range as an actor allowed him to effortlessly transition between comedy and drama, captivating audiences with his nuanced portrayals.
Fond Remembrances and Heartfelt Condolences
Following the news of Paxton Whitehead's passing, an outpouring of tributes flooded social media, serving as a testament to the profound impact he had on those around him. Fellow actors, friends, and fans took to Twitter to express their grief and share cherished memories of their interactions with the beloved star.
Actor Jim Piddick, who considered Whitehead a dear friend and mentor, expressed his heartbreak: "He was an extraordinary actor, a brilliant friend, and a truly wonderful human being. He meant so much to so many people and always brought a smile to the faces of everyone he encountered."
Actress Dana Ivy, who shared a longstanding friendship with Whitehead, reminisced about their time together and conveyed her profound sadness: "We first worked together in 'My Fair Lady' in 1964, and the last time was in 'Importance of Being Earnest' in 2010—friends for 59 years. I loved him so. Heartbroken."
The overwhelming response from fans echoed the sentiment of loss, acknowledging Whitehead's incredible talent and the joy he brought to their lives. Tributes such as "Rest in Peace, Paxton Whitehead. Well done, sir" and "RIP to the great actor Paxton Whitehead… Thornton Melon's nemesis Phillip on Back to School" flooded social media platforms, emphasizing the enduring impact of his performances.
A Life of Serendipity and Success
Paxton Whitehead's journey in the entertainment industry can only be described as serendipitous. With each role, he embraced the challenge, showcasing his versatility and leaving a lasting impression on both audiences and colleagues. When asked about his approach to farcical roles, he humbly shared, "I think it is hard for some people. I found it not so difficult. I don't know. I just seemed to respond to it."
As per Daily Mail , Throughout his career, Whitehead graced the stage in numerous Broadway productions, including the iconic "My Fair Lady" alongside Richard Chamberlain and "Lettice and Lovage." His impeccable performances resonated with audiences, earning him a place in their hearts and securing his status as a distinguished theatre star.
While his presence on Broadway was undeniable, Whitehead's talent extended to the silver screen as well. Making his film debut in 1986's "Back To School," he showcased his comedic prowess alongside renowned actor Sally Kellerman. Additionally, he portrayed the uptight neighbor Hal Conway in the NBC comedy "Mad About You" from 1992 to 1999, further solidifying his versatility as an actor.
A Lasting Legacy
As we bid farewell to Paxton Whitehead, we celebrate a life well-lived and a career marked by excellence. His contributions to the world of entertainment will forever be cherished, and his talent will continue to inspire aspiring actors for generations to come.
Whitehead leaves behind a remarkable legacy, survived by his son Charles and daughter Alex. While the curtain has closed on his time with us, the memories of his exceptional performances and his infectious spirit will endure, reminding us of the enduring power of art and the indelible impact of a true star.