World News
Tragedy Strikes Idaho Community Man Charged With Four Counts of Murder in Shocking Neighbor Shooting

A quiet neighborhood in Kellogg, Idaho, was shattered by a horrifying incident as a local resident stands accused of committing an unspeakable crime. Majorjon Kaylor, a 31-year-old man, has been charged with four counts of first-degree murder and burglary after allegedly shooting and killing his neighbors, including two teenagers. The devastating incident has left the community in shock and mourning, as authorities work to unravel the motive behind this senseless act of violence.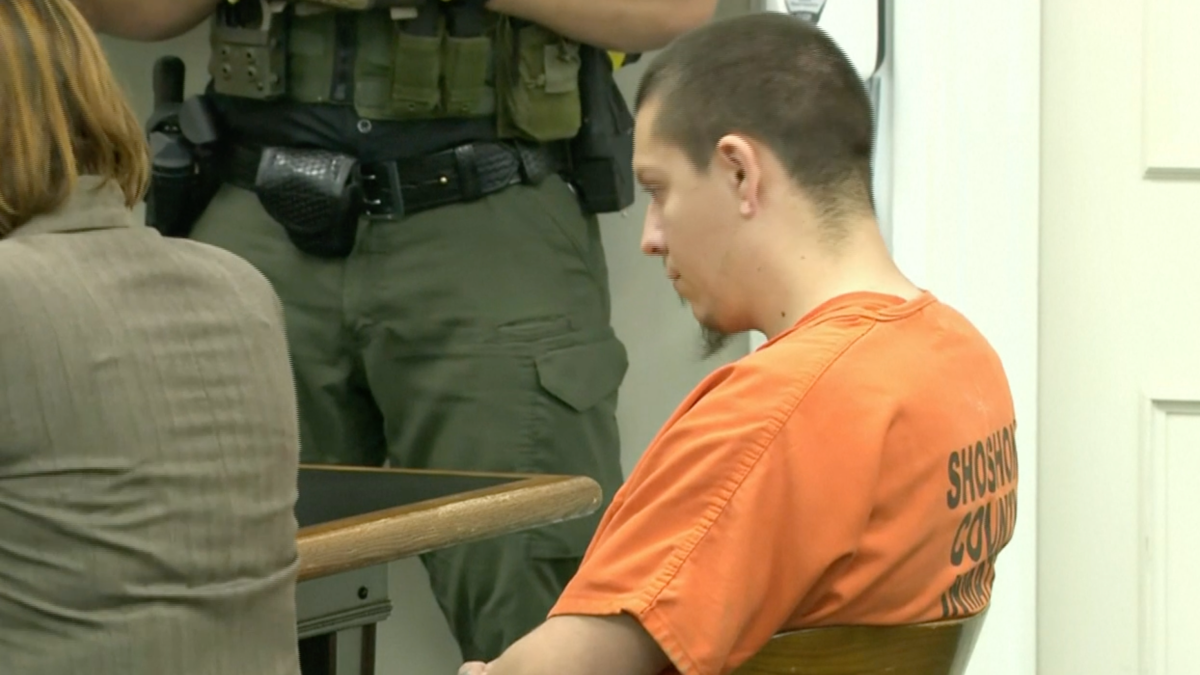 Idaho Community Man Charged With Four Counts of Murder

The victims of this tragic incident are Kenneth Guardipee, 65; his daughter Kenna Guardipee, 41; and her sons, 18-year-old Devin Smith and 16-year-old Aiken Smith. All four members of the Guardipee family resided in the same multi-home building as the accused, Majorjon Kaylor. Their lives were abruptly cut short in an act of violence that has left the community grappling with grief and disbelief.
The Arrest and Charges

Following the shooting, Majorjon Kaylor was apprehended by law enforcement shortly after the incident took place. He now faces four counts of first-degree murder and burglary. If convicted, Kaylor could potentially face the death penalty. Currently, he is being held without bond and has not entered a plea, leaving the community anxiously awaiting the legal proceedings that lie ahead.
Possible Motive and Prior Conflict

Authorities have yet to release specific details regarding the motive behind the tragic incident. However, they have disclosed that there had been a recent conflict between the families involved. A week prior to the shooting, Kaylor's family had filed a complaint with the police alleging indecent exposure by 18-year-old Devin Smith, who was reportedly engaging in inappropriate behavior in view of Kaylor's young daughters. While the investigation into the motive is ongoing, authorities have indicated that this conflict may have played a role in the violent events that unfolded.
Community Impact and Ongoing Investigation

According to APN News, The Kellogg community has been profoundly affected by this devastating tragedy. Local law enforcement officials and detectives are tirelessly working to piece together the timeline leading up to the shooting and to gain a deeper understanding of the circumstances that led to this act of violence. The shock and grief reverberating throughout the community emphasize the urgent need for support systems and resources to aid those affected by such profound loss.
Seeking Justice

During Kaylor's initial court appearance, the prosecuting attorney described the crime as "relatively horrific" and highlighted that one of the victims was a child. According to the prosecutor, Kaylor admitted to the killings during his interview with the police. The gravity of the charges, coupled with the alleged premeditation and burglary, underscore the severity of the crime and the necessity of a thorough investigation to ensure justice is served.