World News
Trump Arrives in Florida Ahead of Court Appearance on National Security File Mishandling Charges
Former US President Donald Trump has arrived in Miami, Florida, where he will appear in court on Tuesday to face charges of mishandling national security files. Trump, who flew from his golf club in New Jersey to his Trump Doral resort in Miami, is accused of illegally retaining classified information, including nuclear secrets. This marks the second time this year that Trump has faced criminal charges. As he campaigns for a return to the White House in 2024, Trump maintains his innocence and denies any wrongdoing. He arrived at his Miami golf resort seemingly unfazed, greeting guests and posing for photos.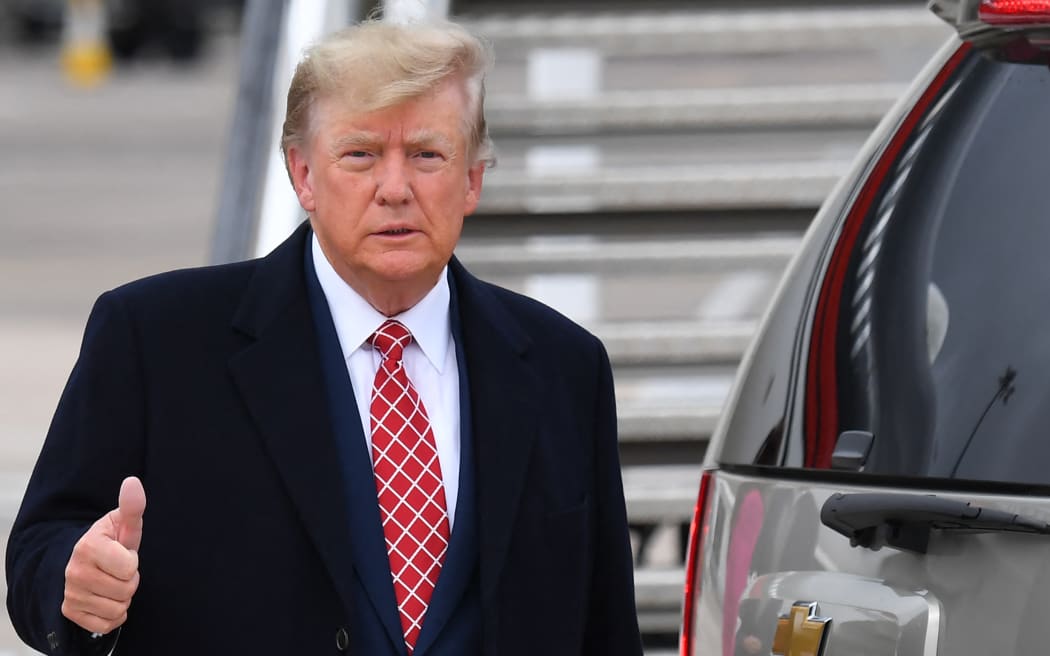 Trump Arrival
Upon Trump's arrival at the steakhouse in his Miami golf resort, he greeted guests with his signature thumbs-up and posed for pictures. Some patrons expressed their support, with one person shouting, "With you all the way!" Security escorted Trump to the dining area, while the staff continued to serve guests nonchalantly. A few supporters were present at the bar, and one woman had a Trump flag draped over her chair. Trump remained defiant in an interview on a Spanish-language talk radio program, expressing grievances with the indictment and accusing the Biden administration of weaponizing law enforcement agencies against him.
Preparations for Court Appearance
According to BBC, Miami Mayor Francis Suarez announced that the city was preparing for Trump's court appearance, deploying police in anticipation of crowds that could reach up to 50,000 people. However, other sources suggested that the expected number of attendees would be in the low thousands. Mayor Suarez emphasized the importance of peaceful conduct during the proceedings.
Indictment Details and Response
The recent indictment against Trump includes 37 counts and stems from the discovery of over 100 documents with classified markings at his private Florida resort, Mar-a-Lago, in August. Prosecutors allege that Trump illegally retained these documents, storing some in unconventional locations within Mar-a-Lago, and conspired with an aide to obstruct the government's attempts to retrieve them.
The documents are said to contain sensitive information about defense and weapons capabilities of the US and foreign countries, as well as plans for potential retaliation in response to a foreign attack. The indictment also claims that Trump tried to obstruct the FBI investigation into the missing files.
Legal Implications and Trump's Response
Legal experts suggest that if convicted, Trump could face substantial prison time due to the criminal charges. However, Trump has vowed to continue his presidential campaign regardless of the verdict. He has also pointed out that classified files were found in President Biden's former office and Delaware home, including in his garage.
The White House has asserted that it promptly cooperated with officials upon the discovery of those files, in contrast to the allegations of Trump's obstruction of investigators. A federal investigation into Biden's handling of classified documents is currently underway, led by Special Counsel Robert Hur.