Technology
Why Spotify's High Stakes Investment in Meghan Markle Fell Short of Expectations
In recent years, Spotify has made significant strides in the podcasting industry, signing exclusive deals with high-profile celebrities to attract listeners and boost ad revenues. However, the streaming platform's bet on big names like Meghan Markle has proven to be a challenging endeavor.
Despite the initial hype surrounding the Duchess of Sussex's podcast, it ultimately fell flat, indicating a broader shift in the industry. In this article, we delve into the reasons behind Spotify's unsuccessful investment in Meghan Markle and explore the implications for the company.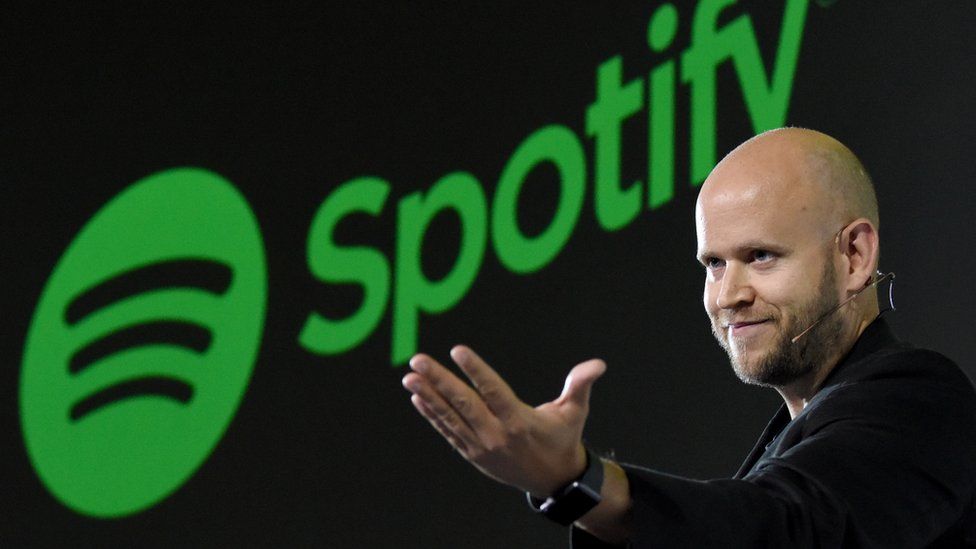 Changing Landscape in the Podcasting Industry
When Spotify signed the Duke and Duchess of Sussex to an exclusive deal reportedly worth about $20 million (£15.6 million) in 2020, it marked their entry into the commercial world amidst the podcasting boom. However, both Meghan Markle's brand and the dynamics of the industry have since undergone significant changes.
Evolving Priorities for Spotify
Spotify's reliance on big celebrity signings and expensive original content has taken a toll on its bottom line. The streaming platform has experienced setbacks following the end of its deal with Barack and Michelle Obama's production company.
Consequently, Spotify has had to reassess its approach and reduce its investment in these high-profile partnerships.
Learning from Past Mistakes
Spotify's chief executive, Daniel Ek, acknowledged the company's errors during its massive spending spree, which surpassed $1 billion in an effort to establish itself as a prominent player in the podcasting industry.
Ek admitted to overpaying and overinvesting, leading Spotify to adopt a more cautious approach to future content deals. The company will scrutinize the performance and relative value of its partnerships before deciding on renewals.
The Value of Compelling Content
One of the key factors contributing to the downfall of Meghan Markle's podcast was the lack of a substantial audience. Crisis communications guru Mark Borkowski asserts that content is paramount, and without a sufficient following,
the desired returns cannot be achieved. While the Sussexes still possess value as a media brand, their popularity has diminished, prompting a need for introspection and consideration of their future endeavors.
Implications for the Duke and Duchess of Sussex
As per BBC , The split between Spotify and the Duke and Duchess of Sussex serves as a pivotal moment for their brand. To prevent further unraveling, Prince Harry and Meghan Markle must carefully reflect on their offerings and identify their unique value proposition.
The setback faced with Spotify presents an opportunity for the couple to learn and adapt, rather than dismiss it as a mere blip.
Spotify's Strategic Shift
Spotify's decision to part ways with the duke and duchess aligns with a broader transformation in its podcasting business. The platform intends to embrace lower-cost, third-party creators while channeling investment into "always on" programming.
This shift acknowledges the need for sustainable and economically sound partnerships, moving away from the buzz-generating, headline-grabbing deals that may not yield long-term benefits.
Navigating the Podcasting Landscape
Spotify is not the only tech giant that has faced challenges in its quest to sign talent that justifies the investment. Economic sentiment changes and stock market fluctuations have prompted a reevaluation of such high-cost deals.
Despite this, Spotify's shares have experienced a notable increase, primarily due to its continued user growth and a vast catalog of over five million podcasts. Investors have responded positively to CEO Daniel Ek's commitment to maintaining efficiency.